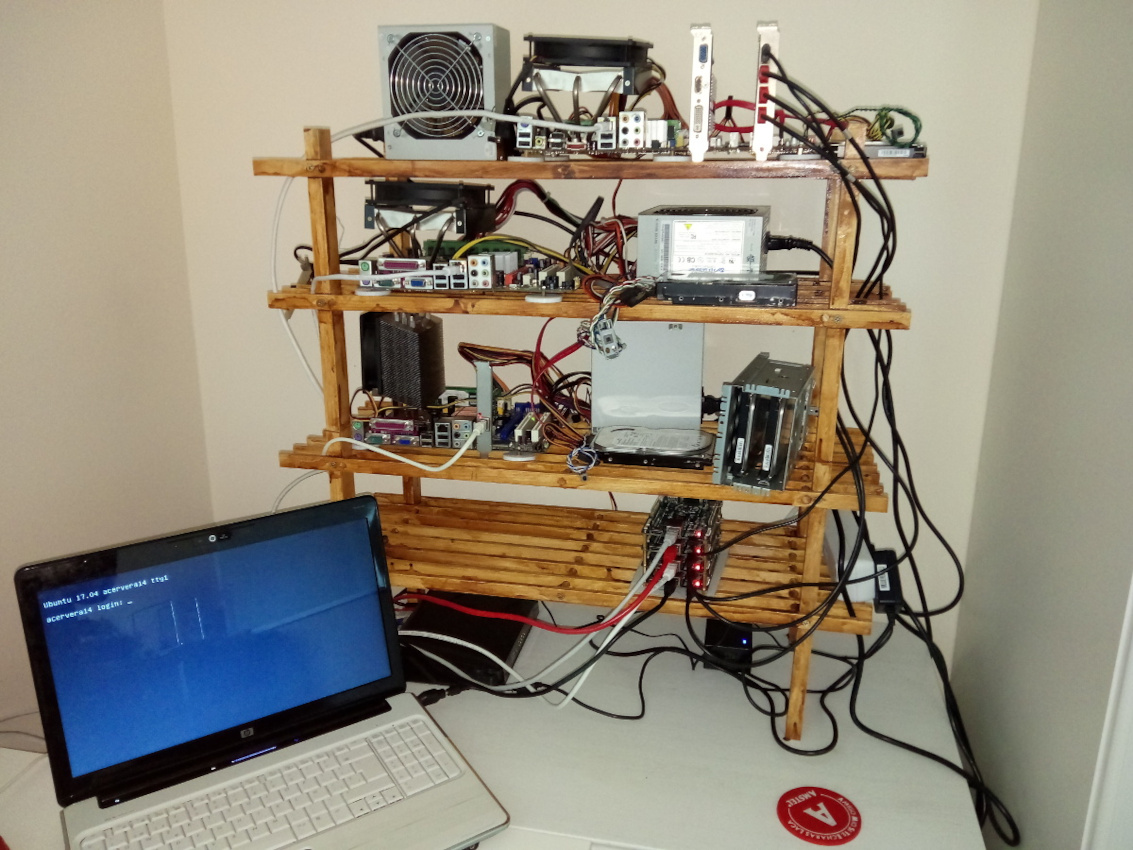 Hardware
13€ Recycled 20 cores Homemade Cluster
September 18th 2017
3 min read
Why?
On January, I wrote a post with a comparation of different ways to build a cluster to play at home.
The conclusion was not clear, but Pine64 was the winner.
This summer, when I was on holidays, I realized the amount of old hardware that I have stored in the basement. So I decided to add this software to my homemade cluster.
The adventage of this old hardware respect to the Pine64 one is:
More memory per thread.
More and faster storage.
Pictures.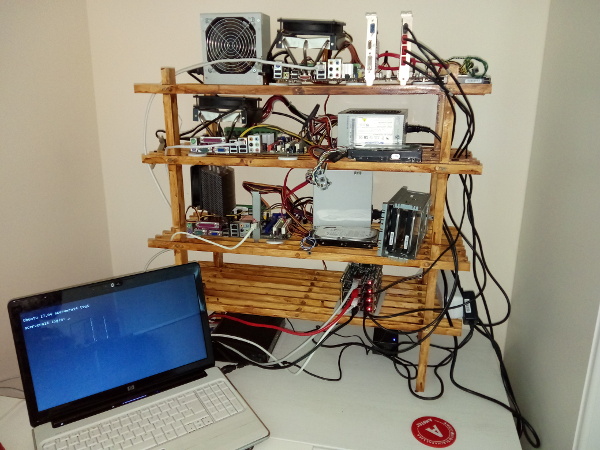 Specifications.
All of them with Ubuntu Server 17.04 (Zesty)
Cluster Specs
By the way.
Also, I found an old PCI USB 2.0 HUB. It is not good for data transfer, but what about power supply?
So I added this card to one of the server and I can use it as a power supplier for the Pine64 cluster.
Expenses.
I needed to buy few things:
It was not necessary, but I also bought:
To the bin.
In the process, few of the components failed or was not used:
The original RAID used 4 drives, but one of then had problems. It was a 250GB Seagate ST3250310AS
A DDR2 module of 2GiB was died, so I replaced it with a old 1GiB module. I know that mix memory types it is not for a dual channer memory architecture, but It is what I have.
All CPU towers. The old hardware was stored with the case tower. I removed all necessary components and discarded the tower.
After install a Asus M2N-MX SE Plus with an AMD Atlhlon 64 and small cooler. The combination was so noisy and the CPU only contributes with two really slow cores, that I decided remove it from the cluster.
Remain.
Few point to keep in mind the next time that I will do it (maybe in 10 years):
Check all HDs before to use it.
Check all memories modules before to use it.
Check the pendrive with the OS image before to start to install.
There are things too old to be reused. I'm sorry little noisy AMD Atlhlon 64